Chris Tipton
Managing Partner
Back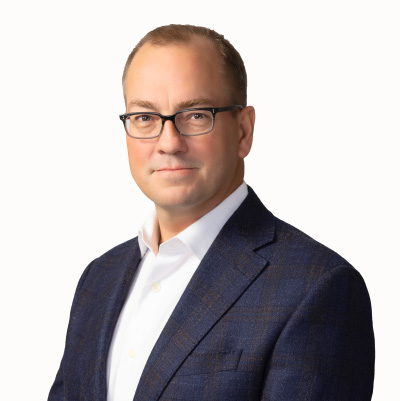 As managing partner at Navitas Wealth Advisors, Chris Tipton leads the wealth management team, crafting the firm's portfolio and investment strategies. A Certified Financial Planner™ professional, Chris draws on the experience of an entire career in the field as he oversees research, asset allocation, and investment plans for individual, family, corporate, and foundation clients.  He and his team enjoy opportunities to collaborate with clients, seeking to bring the values of clarity, authenticity, and gratitude into every interaction. Chris thrives on working with clients to identify their financial and lifestyle objectives, develop a forward-facing plan, and then monitor and measure progress – ultimately helping them navigate toward better family and financial outcomes.
Even as a youth, Chris began investing and monitoring his own stock choices and later found his interest in finance solidified in college while working for an estate planning firm. Chris is thankful for four mentors who encouraged and challenged him, greatly accelerating his professional development. He attained a graduate business degree, then founded KTB Wealth Partners, a financial planning and money management company with expertise in insurance and estate planning. For more than 20 years, Chris and his partners grew the new business into an established and successful firm. In 2019, recognizing a complementary alignment of proficiencies and resources, the firm merged with Navitas Wealth Advisors where Chris continues to guide clients through decisions affecting life and wealth across multiple generations.
Chris earned his Bachelor of Science in Business Administration with a concentration in Accounting and a Master of Business Administration from Mississippi College where he also played on the baseball team. He is active in his church, Financial Planning Association, and Mississippi Estate Planning. He also has his commercial pilot's license, which he uses for both business and pleasure.