Harold Cooley II
Managing Partner, Strategy-Family Wealth
Back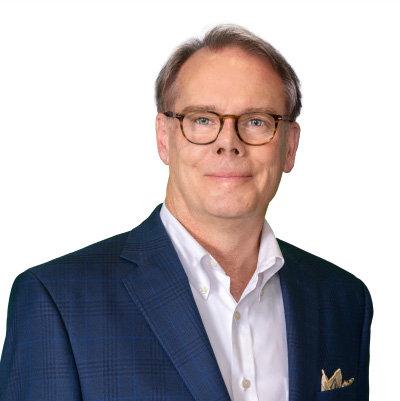 Harold Cooley is managing partner for Navitas Wealth Advisors, heading up the East Coast office. Bringing more than three decades of experience in finance and investments, he leads the firm's strategies for managing family wealth and helping families and business owners plan toward an enduring legacy.
Harold is the grandson of Harold D. Cooley, who represented North Carolina in the U.S. House for 32 years. His grandfather wore many hats and laid the foundation for the family's strong work ethic. Along with his congressional career, he operated a 1000-acre farm and was a senior partner in his law firm. This created a substantial estate for the family. Unfortunately, at his death, proper asset management and planning were not in place. As a teenager, Harold watched his grandfather's hard work and much of the accumulated wealth unravel. This experience shaped his business career as Harold realized the importance of not just acquiring wealth, but also proper planning and management. He now enjoys assisting clients to avoid these mistakes as he walks them through the Navitas Wealth Experience, an innovative and proven planning process.
His career began at Smith Barney's Washington, DC office. In 1986, he wanted to separate his clients from the wirehouse conflicts of interest and moved back to North Carolina to become an independent advisor. In 1990, he joined Financial Analysts, where he served as vice president of financial planning. Harold established his firm, Investment Planning and Management, in 1999. With his broad understanding of stocks, bonds, insurance, estate and tax planning, Harold provided integrated financial solutions to affluent families and closely-held businesses. He expanded into succession planning and developed a specialty advising clients with large real estate holdings. In 2020, his firm merged with Navitas Wealth Advisors, pooling deep experience, resources and wisdom from across the nation.
Harold, a varsity swimmer, received his Bachelor of Arts from the University of North Carolina at Chapel Hill. Harold is active in his church and served on the Board for a nonprofit partnering with military chaplains as they minister to active service members and their families. He and his family can often be found enjoying the outdoor life together on their farm in eastern North Carolina.