Stephen Kinsley
Chief of Staff
Back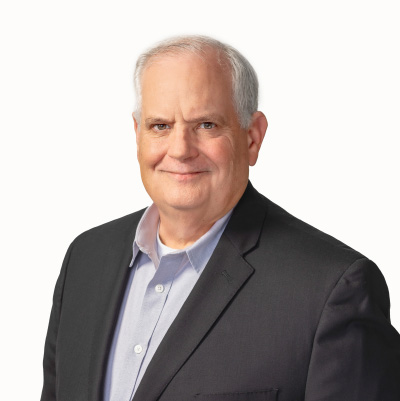 As chief of staff of Navitas Wealth Advisors, Steve Kinsley provides strategic counsel and support to the executive team as well as overseeing day-to-day operations. With more than 40 years as a systems specialist in key leadership roles, he brings a wealth of knowledge to the Navitas team. His expertise in creating, establishing, and streamlining effective processes and procedures and the implementation of those is crucial to the firm's success.
Behind it all, Steve works to further the distinctive Navitas framework that results in a holistic, aligned plan. When families have a clearly aligned plan, they can rest assured that their family legacy is preserved for future generations.
Steve graduated from Mississippi State University with a degree in computer science. His career path began in IT and the software industry. He has worked with start-ups and established companies, served on pastoral staffs and as a missionary to South Africa.
Steve's career path has led him around the world and back, yet all along the way woven into the fabric of his career has been strong leadership with effective, proven systems design and company management.
Steve is active in his church and serves on the leadership team there. He helped launch the Mark Men's ministry and is passionate about mentoring and coaching.